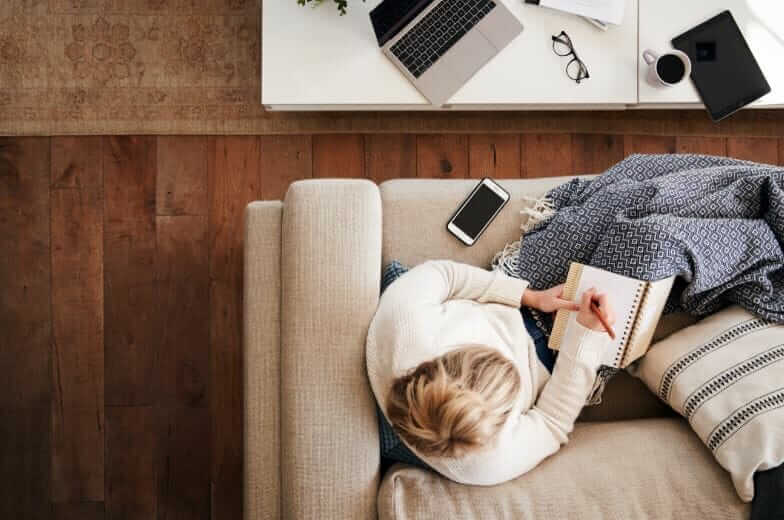 The sudden and forceful spread of the novel coronavirus across the globe has changed major aspects of everyday life for most people, regardless of location. Indeed, as of mid-April 2020, over 90% of the population in the U.S. is under a stay-at-home order, and for most states, the order will last indefinitely. Workers with developed, thriving careers have suddenly lost their jobs or now have to drastically change the way they work. The decision to work from home is typically a significant and personal one, but for many people, it is now the only option and their preferences have no weight. If you are among those who now #WFH out of necessity, you should take comfort in knowing there are solutions available to help businesses stay connected and growing during a pandemic—if you utilize cloud-based communications, that is.
Remote work, or working from home, is not a new concept; working outside of a traditional office has been a feasible idea since the dawn of the Internet. However, working from home has really only become a popular business topic in the last few years, and that popularity is minuscule in comparison to remote work's ubiquity today. Remote work is particularly appealing because it is an idea that clearly would work for business owners and executives, but its scope is truly much larger. Lower-level employees can work from home with the same level of success as their superiors thanks to innovations like cloud-based communication and collaboration tools.
The mandatory status of remote work many people are currently experiencing may make the concept seem less appealing, but in truth, remote workers are generally among the happiest. A study of traditional vs. remote employees conducted by the Harvard Business Review found that the employees who worked from home were happier on average when compared to their counterparts, 50% less likely to quit their jobs, and notably more productive.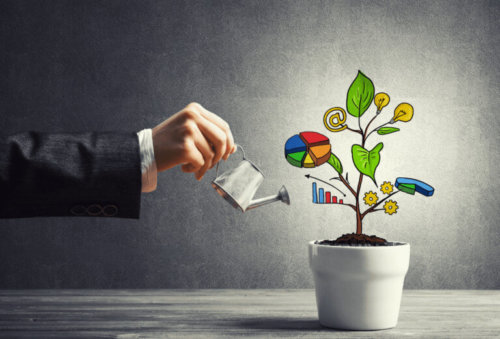 Clearly different jobs have different requirements, but at the core, remote work only necessitates a high-speed Internet connection and a computer or laptop. Some companies will even provide devices for employees to use while working from home. Although many jobs can be accomplished solely through a computer, we recommend having a smartphone and, in some cases, a home phone as well. It may seem like an expensive or arduous task to switch to working from home, especially if you have other expenses like a desk for your home office or a printer. However, cloud-based communications tools have proven to consistently increase efficiency, streamline business processes, and save people money in the end.
For any business with remote employees/teams to survive, communication has to be the focus. "The cloud" refers to software and services managed entirely over the Internet, as opposed to locally on someone's computer. The cloud is a game changer for communication, and cloud-based communications are typically referred to as UCaaS, or Unified Communications as a Service.
UCaaS is quite advanced and incredibly useful for any business, but remote teams benefit the most. All typical forms of communication—email, calls, instant messages, and the like—can be cloud-based, but this just scratches the surface of the abilities of UCaaS. Other noteworthy features of cloud communications include:
Auto-attendant – This is a virtual answering service that helps both businesses and their customers. An auto-attendant can provide customers useful information (business hours, directions, etc.) and/or transfer customer calls without employees' intervention. It helps with customer satisfaction as well as employee efficiency, making it a no-brainer for many businesses.
Find me/follow me – Together, these two technologies allow incoming phone calls to be received at different locations and on different phones. Find Me is the ability to receive calls at any location, and Follow Me refers to the ability to receive calls on multiple phones. Follow Me works by sending calls simultaneously (E.g. you can make your cell phone, home phone, and office phone all ring at the same time) or sequentially (E.g. an incoming call will ring your home phone first, if answered it will then ring your cell phone, and finally your office phone; voicemail is always the last option).
Voicemail to email – A popular offering among cloud phone system providers, voicemail to email can work in one of three ways depending on your provider. The best version of this feature sends a user an email with an attached recording of a received voicemail message, and the message itself stays in their voicemail inbox to be referenced later. Voicemail to email enables faster retrieval of messages, improved responsiveness, mobile listening (this is the key for remote work as it allows users access to office phone messages remotely), and better recordkeeping.
Perhaps the highlight of these features is that they can be implemented with your existing mobile and home phones. The mental image people have of upgrading communication platforms is menacing—in the past, changing a phone system involved expensive equipment upgrades and the now-obsolete expense of employing people to maintain, upgrade, and repair the system. As there is no physical hardware or data storage involved with UCaaS, the cost to invest in this switch is often surprisingly low. Businesses should not have to choose between success and remote operation, and now they don't because UCaaS acts as a communicative bridge between the tools that companies already rely on.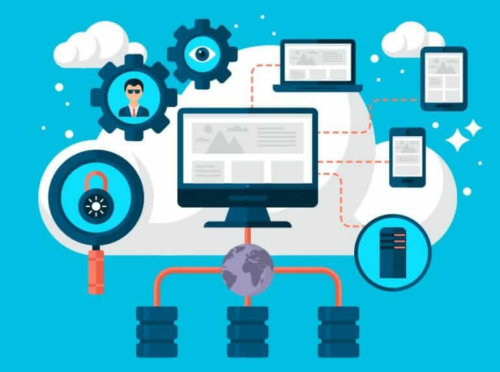 Cloud-based solutions allow unprecedented mobility, which increases productivity, decreases response times (through voicemail to email, for example), enhances collaboration, and more. This is a terrifying time period for so many workers and organizations, but UCaaS is truly as good as it sounds; the cloud is an organization's best weapon against disjointed, inefficient business processes.
If working from home is a reality for your organization's employees, UCaaS is the pinnacle of modern communications, and frankly many businesses' only real chance at surviving and thriving through these unprecedented times.
About iRis Networks
We deliver the fiber-based, next-generation network and infrastructure businesses need. We're bringing ultra-high-speed voice, data and Internet solutions to over 250 communities, reaching across Tennessee and parts of Alabama, Georgia and Kentucky.
Share this Post
Recent Posts