About Us
Fueling regional growth through robust fiber-based communications.
Connecting Communities
Since 1998, IRIS Networks has been the area's leader in bringing next-generation data services, diverse middle-mile solutions and powerful broadband access to the underserved in Tennessee, Kentucky, Alabama, Virginia, and Georgia. We are committed to providing unmatched customer service with agility and integrity.
The IRIS network is uniquely situated to deliver carrier and business solutions to rural areas as well as major cities located on express routes. At IRIS, we are proud to contribute to the growth and welfare of the communities and businesses in our coverage area.
Core Values
Work hard for our customers.
Have honesty and integrity in our actions.
Take ownership.
Embrace teamwork.
Make smart decisions.
Core Focus
Our purpose is to connect communities
with worry-free technology.
Leading the Way
Our commitment to excellence permeates the entire IRIS organization and extends from our front-line crew to our leadership team. Decades of experience delivering innovative solutions, building a culture of accountability, and putting our customers first, position us to be the first choice for your business.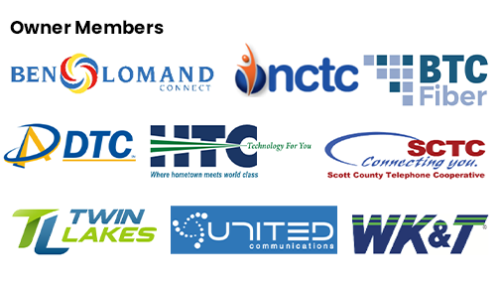 Our History Supports the Area's Future
In November of 1998, eleven telephone companies in the state of Tennessee, Kentucky, and Virginia, each with millions of dollars invested in fiber optic cable routes, formed IRIS Networks to deliver broadband services via an interconnected network.
Today, IRIS's powerful infrastructure comprises over 5,000 miles of advanced optical network, using a highly scalable backbone monitored 24/7/365.
As a fiber-based service provider, IRIS sells dedicated point-to-point broadband transport for voice, video and data at speeds between 20Mbps and 400Gbps to competitive local exchange carriers, Internet service providers, long-distance companies, wireless telecommunications service providers, enterprises and SMBs.