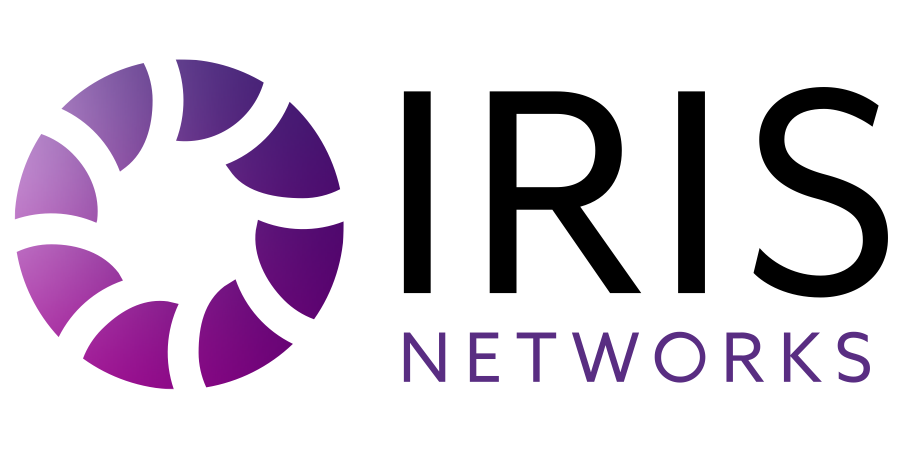 Nashville, TN – August 22, 2022
IRIS NETWORKS REVEALS ITS REBRANDING ENDEAVORS
IRIS NETWORKS, a middle-mile broadband provider for underserved communities in the Southeast, revealed its new brand to the entire staff this morning during its quarterly All-Hands meeting. The brand's revitalization comes at a pivotal point in its history with its 25th anniversary quickly approaching in 2023. The rebranding initiative was led and developed by the firm Active8 Communications; selected in May as IRIS' partner to modernize its well-respected brand in the fiber industry.
Why a Rebrand?
IRIS NETWORKS has had the same logo since it opened in 1998 and the look was outdated. Also, IRIS has always provided products and services to Wholesale customers and in the last 24 months launched an Enterprise division focused on businesses. It aims to be recognized under a cohesive brand that effectively communicates its forward-looking perspective and credibility in the industry.
"At IRIS, we're embracing the boundless possibilities of our network. We're leveraging what we have built over the past 25 years and pushing it towards the next 25 years. We were excited to partner with Active8 Communications as we look to the future, and we are thrilled at the final Branded results." – Chris Clark, CEO of IRIS NETWORKS
Brand Reveal
IRIS NETWORKS charged Acitve8 to develop a look that felt fresh and modern. One that conveyed the spirit of IRIS' future and embraced its legacy. IRIS' top goal for the redesign in addition to a contemporary appearance, is to showcase IRIS' culture and services.
"Starting with a refreshed logo, that is contemporary, forward-looking, and unique will elevate our exposure and recognition when cohesively applied across all corporate assets," said Britton Watson, Director of Marketing at IRIS NETWORKS. "The new logo imitates the shape of an IRIS, the twisting of buffer tubes within fiber optic cable and a forward-moving ring. It represents IRIS' goal to be a credible provider of fast and reliable services. Therefore, it reflects IRIS' forward-looking goal in the field of fiber technology advancement to be seen as innovators, thoughtfully committed to providing safe and effective services, and connecting the underserved with the rest of the world. The purple hues, recognized in the state flower of TN, root us in our history of being a TN company and like irises can grow well beyond that border."
Why Partner with Active8 Communications?
Active8 was dedicated to innovating the brand's look and feel while staying true to IRIS' roots. While the Huntsville-based marketing company serves clients in many different industries, it specializes in serving the broadband industry with a particular focus on rural cooperatives.
About iRis Networks
We deliver the fiber-based, next-generation network and infrastructure businesses need. We're bringing ultra-high-speed voice, data and Internet solutions to over 250 communities, reaching across Tennessee and parts of Alabama, Georgia and Kentucky.
Share this Post
Recent Posts