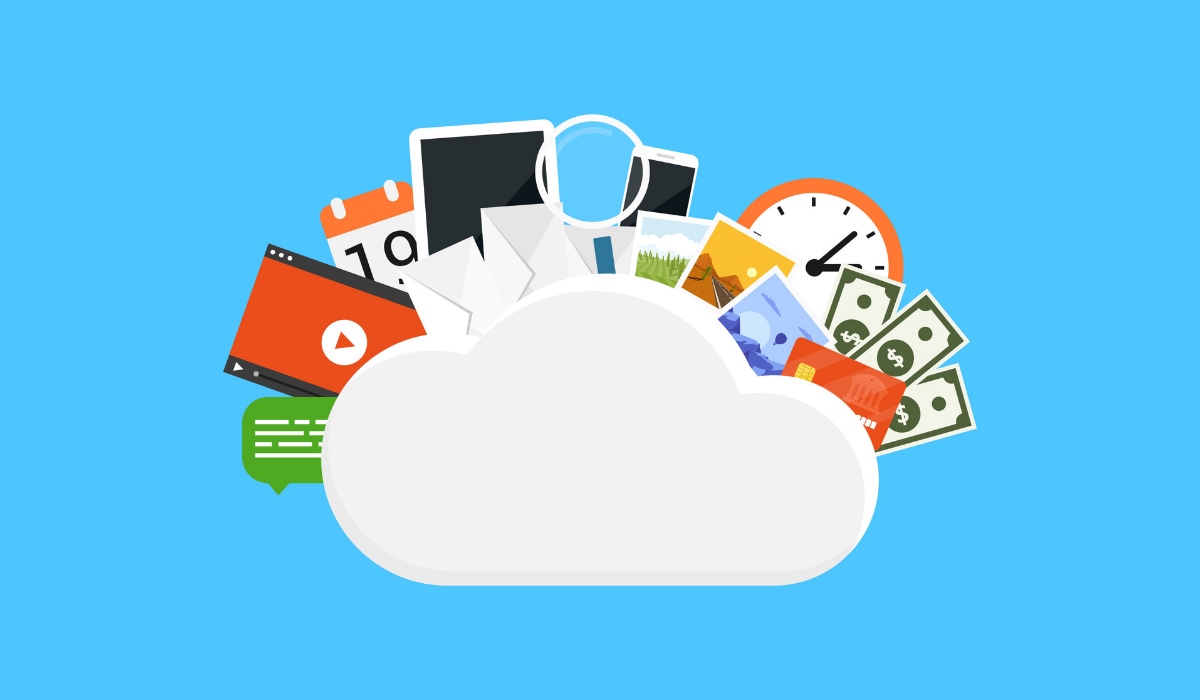 Whether your small business needs to manage accounts, allow collaboration among employees, or handle customer relations, there are cloud-based platforms and applications to help achieve your goals. Years ago, there were not many to choose from, but in 2019 the number of cloud apps is staggering; it can be overwhelming trying to decide which to use. Below are some of the top free cloud apps, so you can get started immediately without having to balance your budget to accommodate them.
Like most of the apps and services on this list, you can pay for more features, but you can still collaborate, communicate, and manage with the best of them with Bitrix's free tier. Some of the highlights include personalized invoices and a generous free tier (it includes 12 users, 1 admin, and 5GB of online storage).
The basic, free version of Evernote is nice and the paid versions are surprisingly wonderful. With the free version, you can capture and organize notes, files, photos, and voice memos in one place; access your work on any device; and rely on their safe, secure cloud storage to keep your information protected and private. Evernote is more than a note-taking app; you can treat it more like a personal organizer. The app also plays well with Google and Siri.
Google Analytics & Google Drive
Google Analytics is great because it provides a lot of data. Through the tool you can learn where your customers are coming from and where they are going when they leave your site; additionally, you can see how many end up buying a product or service.
Google Drive is truly the ultimate cloud service. It is genuinely cross platform, which is where some of its competitors struggle despite claiming to be cross platform. You also get a whopping 15GB of storage for free. Google Drive includes all of Google's own office suite, so you get Docs (their version of Word), Sheets (Excel), Slides (PowerPoint), and so on. The collaboration on it is incredible, allowing multiple users to work on the same documents at the same time, and they can see what the other people are doing in real time.
By now PayPal has become pretty ubiquitous, but in case you're unfamiliar, it is a fantastic tool worth mentioning. It is a free and very simple online payment processor with flexible payments, global currencies, and no monthly fees.
Slack is actually an acronym that stands for Searchable Log of All Conversation and Knowledge. It's a cloud-based tool that keeps all messaging and files in one place and allows for great collaboration. Slack enables you to divide up work based upon teams, clients, or however you see fit. It integrates with over 1,000 apps including Dropbox and Google Drive. The free tier includes search for up to 10,000 messages, 10 apps and integrations, and 1-to-1 video calls. Beware there is a steep learning curve before you master Slack.
Trello has paid plans like most of the others on this list, however their free tier provides full-functionality for many or most needs. Like Slack, it is for productivity and collaboration, but it is less complicated. It's a good place to start if you're new to these types of collaboration apps because it is simple and easy to use. You can work with any team, whether it's coworkers or a group of freelancers and suppliers. Trello "cards" give you information at a glance, and with a click you can add a world of detail. It integrates with many other cloud services, including Google Drive, Evernote, and Slack.
The services on this list are generally good for any sized business, but Wave really focuses on the small business. It is a free accounting and invoice tool. It has PayPal and Credit Card processing. For free, you can use the bookkeeping and invoicing features, and for a fee, you can also access Wave's payroll services. Wave would likely be too limited for a larger company, but for the small business it is truly a wonderful tool.
Zapier is one you might be more inclined to pay for after playing around with the free version. It's a decent app, and it's cool because it works with many other apps to automate processes between them. For example, if you receive an email with an attachment, Zapier could automatically save it to Dropbox and then alert you about this on Slack. Additionally, you can use Zapier to cross post social media to different platforms and automate CRM tasks. To work with premium apps you have to pay for it, but the free version is worth checking out.
About iRis Networks
We deliver the fiber-based, next-generation network and infrastructure businesses need. We're bringing ultra-high-speed voice, data and Internet solutions to over 250 communities, reaching across Tennessee and parts of Alabama, Georgia and Kentucky.
Share this Post
Recent Posts